Publishing Tabletop and Roleplaying Game content since 1991.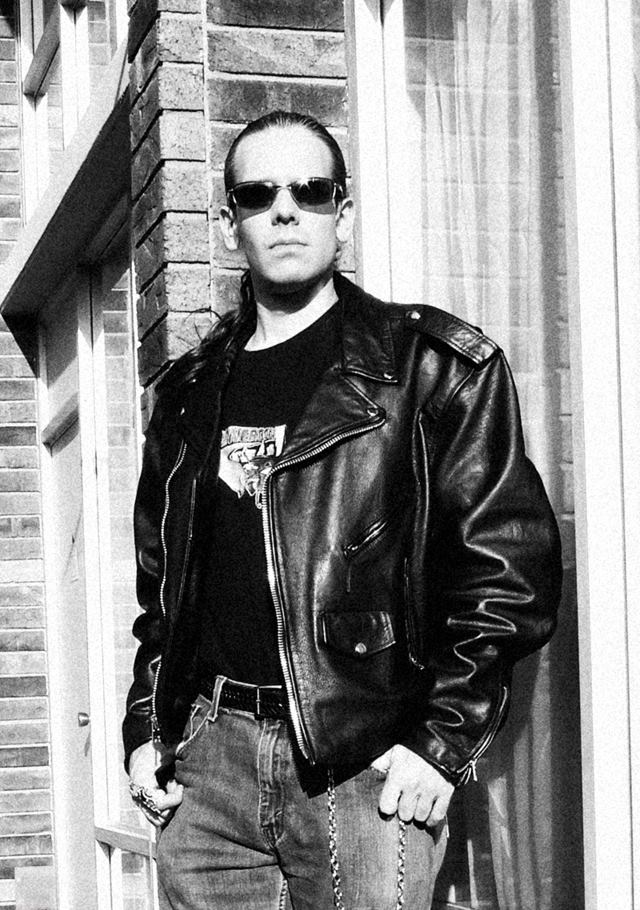 Established as Shadowdancers Press in 1991, incorporated as Shadowdancers LLC, the firm operates over 25 years of media development for entertainment and storytelling products aimed at ages 24 and up (the AM24 standard of mature warfighter science fiction, hosted by SEVEN ALPHA network services).
The company has been active in community services and support including advocacy of the disabled and children with attention deficit disorder.
Defamation by organized cyber criminals, drug traffickers and pornography groups seeking entrance to regional events have led the firm to adopt a closed door policy after violent threats in 1999 to defraud the firm.
Charitable activity, donations, and sponsorship of specific case medical and dental work performed are subject to privacy laws in the State of Oklahoma, protecting beneficiaries from criminal harassment.
Founded by fans of Advanced Dungeons and Dragons, Warhammer 40,000 hobbies, and similar casual community boardgames, the company does not take cyber-bullying lightly; and will seek prosecution in every case regardless of the failure of municiple and State officers to enforce 18 USC 2261A Federal Law.
Impersonation of our service is a felony, and all solicitations should be verified with our registered corporate officers.
The company owns exclusively the game title "Beyond War", and related "Beyond War Universe", based on the registered trademarks. Efforts to infringe on these trademarks have been linked to the unlawful concealment of a minor child from 2001-2019 violating a court order for return of the baby to Oklahom from the concealing State of Texas, which is under felony criminal complaint (21 O.S. 21-891) since 2001 August 11th.
Asset Forfeiture in Child Kidnapping Fraud by STATE OF TEXAS
The proceeding which the State of Texas stands by to seek forfeiture of estate prohibited by law was "automatic mistrial" per KELLY v KELLY P100 (2007) Oklahoma Supreme Court, as the State of Texas denied the accused the right to face his accuser at any time and refused ALL EVIDENCE including confession of threat of murder on the grounds the accuser was not present to respond, prior denying the detained and unlawfully arrested defendant the same right in mistrail later.
Judge DEE MILLER of DALLAS COUNTY COURT did substitute herself as the PETITIONER illegally, entereing to record fraudulently that "all evidence has been submitted" December 14 2001, after REFUSING ALL EVIDENCE AND MOTION FOR DEFAULT JUDGMENT AND MOTION FOR MISTRIAL in a premeditated child snatching (felony, 21 O.S. 21-891) of an Oklahoma Citizen taken during agreed and fully paid ($10,000 USD) act of INTERSTATE COMMERCE from the accused Oklahoma parent. Per court record, petitioner "Veronica M. Petersen" was then ruled "Wholly in Default" for her non-appearance since her filing in October 2001, in December 2001, but the State took over the prosecution and refused the respondent the right to cross examine or submit evidence on the basis of the absence of the petitioner to assert trial - an "automatic mistrial" per Oklahoma Supreme Court ("Kelly v Kelly, 2007; and Malone v Malone 1979). So voiding case 01-17702-R by operation of law, and making false record by STATE OF TEXAS into the TITLE IV program from 2001-2020 in fraud to embezzle funds from the UNITED STATES and other benefits for the concealed abducted Native American Reservation child, a felony in removal per 21 Oklahoma Statutory Law section 21-891.
The States have denied any rights to the parent while the abductors have sought to blackmail and extort the Oklahoma business for ownership of property fraudulently using the child as hostage and collateral, violating TIMBS v INDIANA (2019 US Sup Court 586 US Case #17-1091) in a criminal act to portray the kidnapping as delusion or imagined, contrary 76 O.S. 76-8 and parental rights of the biological parent to 4th and 14th AMENDMENT rights deemed a felony (18 USC 241) in Federal Law.
State agents obstructing justice in this case to deny Federal invervention are accused of the charge of "insurrection and rebellion" (18 USC 2383) and sedition (18 USC 2384), as their acts are contrary Fed Reg Vol 81 No 244 page 25 and 45 CFR 303.6 rules; as well as violations of the 21 O.S. 21-748(A)(3) code (a felony) and 18 USC 1589 "serious harm" to fraudulently refuse recovery obligated under Federal Law and the UIFSA section 607 "appropriate orders" to return to the father the child unless a ransom of $150,000 were paid to State of Texas.
The hostile state refuses to allow communication of any sort until the sum on the illegal bond created in the name of the child is paid by JAMES ALLEN, despite Federal Law ordering them to stop this abuse and desist in demands exceeding income during criminal coercion barred by 22 USC Chapter 78 section 7102 and 21 O.S. 21-748 to force forfeiture of body and estate prohibited in the 13th AMENDMENT and by 15 USC 1673 (c) Federal Law.
These activities are known in general as "human trafficking" and "forced labor" on the grounds of "BLACK CODES" created to penalize african americans and later unwed parents by the same reasoning as was employed in DRED SCOTT prior the First American Civil War.
At no time was the order 01-17702-R registered in the STATE OF OKLAHOMA as a lawful order, and is therefore not a VALID DEBT. The order violates on face Oklahoma Constitution Article II-36A and II-37, voiding it in its entireity, and making it have no legal force per 15 USC 1673(c) by exprss demand for money IN EXCESS OF REAL FACTUAL INCOME so prohibited by 45 CFR 303.4 and 303.6 FEDERAL LAW.
Failure to comply will forfeit all TITLE IV funds to the STATE OF TEXAS and STATE OF OKLAHOMA from 2001-2019 fiscal year, estimated to be valued at $54 billion USD.
Per Federal Register Volume 81 Number 244, page 25, this has been the policy of the UNITED STATES from December 16 1991 to 2019, and the acceptance of TITLE IV funds of any kind obligated the member states to comply with this policy or return those funds. State agents have instead taken 65% of gross earnings and 100% of State and Federal Tax Refunds from the alienated parent to knowingly obstruct justice in this matter in context to the premeditated kidnapping of the child then in route to desitnation of permanent residence from the address of the Oklahoma Parent in Texas to the PERMANENT ADDRESS of the Oklahoma Resident in Oklahoma at the time of their kidnapping by persons in the State of Texas.
The Statute of limitations on this crime has not begun to run per 22 O.S. 22-153, and remain subject to prosecution by a competent Pontotoc County District Attorney or UNITED STATES ATTORNEY citing regional obstruction of Justice by the STATE OF OKLAHOMA and STATE OF TEXAS as joint parties named DEFENDANT in formal complaint which regional Distirct Attorneys have obliterated to conceal this fraud over 2003-2019 reports.
This is a classic violation of The Hobbs Act, and Interstate Racketeering activity (18 USC Chapter 95 and 96). A formal criminal complaint is now prepared for the Office of the Inspector General of the United States Deparment of Justice as of May 20 2019, and prepared to file. Do not entail yourself to this abuse or actions in support as this matter is a felony under 18 USC 242 in formal criminal complaint already submitted to PONTOTOC COUNTY DISTRICT COURT and in complaint before the State Board of Examiners in criminal medical malfeasance to defraud the UNITED STATES SOCIAL SECURITY ADMINISTRATION in cause of a violation of the HOBBS ACT prior reported.
The Hobbs Act (18 USC 1951)
The Hobbs Act, named after Congressman Sam Hobbs (D-AL) and codified at 18 U.S.C. § 1951, is a U.S. federal law enacted in 1946 that provides:
(a) Whoever in any way or degree obstructs, delays, or affects commerce or the movement of any article or commodity in commerce, by robbery or extortion or attempts or conspires to do so, commits, or threatens physical violence to any person or property in furtherance of a plan or purpose to do anything in violation of this section shall be fined under this title or imprisoned not more than twenty years, or both.
The Hobbs Act criminalizes both robbery and extortion, where:
"robbery" means the unlawful taking or obtaining of personal property from the person or in the presence of another, against his will, and
"extortion" means the obtaining of property from another, with his consent, induced by wrongful use of actual or threatened force, violence, or fear, or under color of official right.
22 USC Chapter 78 - HUMAN TRAFFICKING
(1) Abuse or threatened abuse of law or legal process The term "abuse or threatened abuse of the legal process" means the use or threatened use of a law or legal process, whether administrative, civil, or criminal, in any manner or for any purpose for which the law was not designed, in order to exert pressure on another person to cause that person to take some action or refrain from taking some action.
(2) Appropriate congressional committees The term "appropriate congressional committees" means the Committee on Foreign Relations and the Committee on the Judiciary of the Senate and the Committee on Foreign Affairs and the Committee on the Judiciary of the House of Representatives.
(3) CoercionThe term "coercion" means—
(A) threats of serious harm to or physical restraint against any person;
(B) any scheme, plan, or pattern intended to cause a person to believe that failure to perform an act would result in serious harm to or physical restraint against any person; or
(C) the abuse or threatened abuse of the legal process.
Serious Fraud alleged a hoax under felony act cited
21 O.S. 2268 (Oklahoma Anti-Terrorism Act)
Aiding and abetting this hoax in any way will be treated as a felony act by our staff and employees, officers, and contractors. They are entitled to all remedy per 22 O.S. §22-31 and 76 O.S. §76-9 in response to their security and citation of action including termination of any service, contract, or privileges from the company to persons engaging in this criminal activity in INTERSTATE COMMERCE fraud. To date we are aware of knowingly false filings with DUN AND BRADSTREET, the PONTOTOC COUNTY DISTRICT ATTORNEYS OFFICE, and criminal publications including leaving dead animals on the property of the Oklahoma parent to intimidate and extort in an organized child kidnapping scheme prohibited in 18 USC § 2261A felony stalking.
Acts performed "under colof of official right" such as the taking and perpetual concealment of a child, are prohibited per 18 USC 1951(b)(2) even where an order exists which is obtained without due process and cross examination right to claims therein (KELLY v KELLY, P100 OK Sup Court 2011). This complaint paired with 18 USC § 1959 "Violent crimes in aid of racketeering actvitiy" will be filed against anyone making threats against our staff or their families or aiding in the kidnapping from possession so ORDERED and denied by coercion in extortion of the child named in the order."
Copyright © 2019 SHADOWDANCERS LLC. All Rights Reserved.