A MESSAGE FROM THE MANAGER
I always thought the Russians, the Soviet hardline types, or the Chinese hardliners were going to be our real opposition all my life.
I was wrong. It's the God Damned Nazi Sympathizers in modern Germany, Denmark, Sweden, Iceland, Texas, and Oklahoma that are the real problem.
National Socialist extremists, who by my experience are cover for little more than pedophilia and child sex trafficking under color of ordinary family law and family products, started popping up with their weirdly themed narrative and sex-positive sex-work-is-real-work approach, when Oklahoma scifi hobby conventions and Dallas Texas Trade Show communities began to overlap.
My first hint was in the awfully BDSM oriented content repeatedly coming up in later Games Workshop Group material for the "dark eldar", including sex as a theme in rituals and occult depictions of cages and chains (on children's toys), in a product allegedly geared for 13 year old boys. The same vibe was present in CCP INC. products use of hard drugs and sex workers as cargo in early release (2003-2007), and just prior (1996-1999) WHITE WOLF PUBLISHING works that featured sex doll (thrall, Swedish slang 'slave') themes and 'playable pedophiles' as characters.
The behavior of these firms employees only served to confirm, as we watched them in live events speaking to minor children talking about getting drunk and high - and failing to perform as guests hosting an event with predominately minors present. Something was terribly wrong.
Crude humor is not foreign to me, but this was corruption of a minor in tone, and went far beyond just approaching young players - offering the community unsafe and illegal racketeering activity as a means to gain community reach. I've watched this develop, in part with Dallas Texas and Denton Texas drug community direct support of this publisher conduct, to the extent that it normalized drug use and benefits of drug trafficking across the hobby community, exclusive to anyone who was not 'down to clown' with this approach.
While most of our generation retreated to video games to avoid this drama, we saw a pattern of threats from various companies we prior vetted as conservative (Koch Bros) and responsible mature content developers - at an alarming pace.
As of August 2022, we identified the nexus of such threats with a transfer of ownership of established brands and pre-existing titles we had prior held in good report, to this new entity and its anti-competitive business practices documented in 2002-2022 and 2013-2022 threats.
The parties have leveraged their actions by concealing their relationship under numerous (18+) legal subsidiaries acquired in a Chinese Holding Company fashion (see: TENCENT HOLDING CO LTD), and to defraud victims by portraying the joint abuse as a delusion before police and State and Federal Law Enforcement, in criminal activity expressly pledged and openly threatened and further done to harm with intent to disable other businesses.
Often their strategy is to pretend to 'expose' some damaging personal and commercial claim in blackmail, while concealing the legal disclosure obligated of material facts as if forensic due diligence in wholly commercial areas were 'stalking' of their person and a private person standing maintained despite REGISTERED AGENT status and PUBLIC TITLE obligated disclosure to distinguish 'COMPETITORS' from private citizens.
For example: if we wrote an editorial about the academic copyright of a work, they would in turn publish direct claims of TRANSGENDER IDENTITY to conceal a child and intimidate potential clients and investors, in concert with threats of material property damage and criminal trespass with serious bodily harm expressly alluded to and at times described. Then accuse us of stalking, for reporting the employer for whom they were acting at that time, in commercial fraud to coerce our change of report.
A COMPETITOR may not demand "show proof" of work in progress, employees, client names, income, earnings, or condition performance upon a right-to-work in such 4th Amendment search carried out by false civil procedure (such as a FREEDOM OF INFORMATION ACT REQUEST from a legal address of service NOT AFFORDING COURT PROCESS) or to blackmail or obtain for commercial gain such findings in an unlawful investigation or felony stalking of a person. This was done in January 2022, prior the blackmail act that impersonated my dead mother and her legal will.
What we are prepared to do today is demonstrate the COMPETITOR status of those parties, the nexus, and the financial value in franchise exceeding $425 million USD subject to such fraud acvitivity; whereby use of WITHHOLDING OF ORDERED POSSESSION OF A CHILD in context is a serious offense to obtain money, property, or information sought from SHADOWDANCERS L.L.C. by the parties in 2001-2022 ongoing fraud.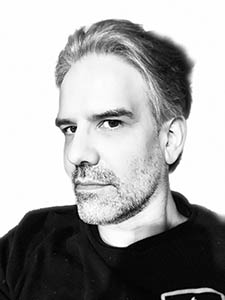 You are here because someone didn't ask the right questions through the right legal channels.
If you have questions about our "Beyond War" product, securities, membership certificates in a limited liability company, or other claims; you should be prepared for dialog with a firm engaged in a $7 billion dispute with wrongful death a component in 2022 ongoing fraud activity by our competitors.
We try to remain very light about such conversations, as the details are exceptionally geared toward persons in the professional, legal, and International Human Rights Specialization with Human Trafficking Experience.
(By Appointment Only. Allow 2-3 week advance booking.)