Publishing Tabletop and Roleplaying Game content since 1991 - a Software developer in expert systems and simulation.
The Nature of Our Business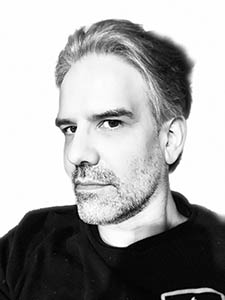 The company is one of the few drug free conservative businesses still in the industy. The firm was affected by the premeditated kidnapping to abuse a child in 2001 by Veronica Petersen and Donald J. Beal, aided by VERIO INC. employees contrary an order to return the child to his lawful father (right).
Any effort to aid in this felony, or described by 21 O.S. 21-891 and 21-2268, will be themed a felony by this agency and acted against with full public disclosure due to ongoing threats of murder by TEK SYSTEMS and ROBERT HALF TECHNOLOGIES employees.
The agency is a consulting and IP firm, not obligated disclosure to any party or public to assert its rights in these matters, or conditioned the RIGHT TO WORK (XXIII-1A), and dispute these legal facts is a felony in Oklahoma (18 U.S.C. 241).
Rights of Perpetual and Full Remedy
Pursuant Oklahoma Constitution Article II the firm sustains its right to full restitution including but not limited to 18 U.S.C. 1593 and 42 U.S.C. 1994 rule, and all monies in 45 CFR 303.100(a)(3) and 300.100(a)(8) payment by STATE OF TEXAS to JAMES ARNOLD ALLEN, an estate fraudulently reported in violation of 18 USC 2071 as having abandoned a child taken by fraud, force, and threat of murder August 11th 2001 during INTERSTATE TRANSPORT FOR PERMANENT RESIDENCY PRIOR FULLY PAID AND AGREED IN INHERENT RIGHTS (76 O.S. 76-1) with the parent of record of the child, so prohibited in II-36A civil contract and 15 U.S.C. 1692d and 1692n obligation of the state to comply, a 21 O.S. 21-891 child snatching to perpetual concealment in extortion and blackmail of this firm planned and express contrary Federal Register Vol 81 No 244 statement no debt exist and such policy that of UNITED STATES from 1991 to present so stated therein.
These acts of taking, concealment contrary ORDERED POSSESSION of the child to JAMES ARNOLD ALLEN from 2002-2020 and such rights suspended by coercion of false imprisonment by STATE OF TEXAS and STATE OF OKLAHOMA a violation of II-6:
SECTION II-6
Courts of justice open - Remedies for wrongs - Sale, denial or delay.
The courts of justice of the State shall be open to every person, and speedy and certain remedy afforded for every wrong and for every injury to person, property, or reputation; and right and justice shall be administered without sale, denial, delay, or prejudice.
And such acts then supported by Donald J. Beal, Veronica M. Petersen, Iva Petersen, Brian Young, Alica Scarbrough, Brian Wolf, Susan Quincy, and their associates named in the 'myluv187' extortion letters - themed a 'fraudulent prospectus of a registered UNITED STATES CORPORATION' predicated on extortion of an unlimited amount and specific demands of up to $108,000 USD plus interest not lawful under 18 U.S.C. §1951 (The Hobbs Act) and § 1961 (RICO), and for benefit of NIPPON TELEGRAPH AND TELEPHONE (NTT), a franchise of the NATION OF JAPAN doing-business-as 'VERIO INC.', 'COGENT COMMUNICATIONS', 'INFOMART', 'PACKET CLEARING HOUSE', 'EQUINIX', 'ZENLAYER INC', 'DIGITAL REALTY TRUST', 'NTT AMERICA', blackrose.org, transgenderdate.com, and other businesses found not to be registered or of record in ficticious name and across state lines.
The purpose of such claims expressly to defraud the public in violation of 76 O.S. 76-3 and 76-4 rule, in violation of 76-8 rights of JAMES ARNOLD ALLEN, to suggest equity ownership in registered membership certificates of SHADOWDANCERS L.L.C. and other stock of book registration in STATE OF OKLAHOMA, for which no equity or claim of legal record exists or is bona fide.
'Government of Japan' as legal entity is 32.6% owner of NIPPON TELEGRAPH AND TELEPHONE, and appears through its agency in STATE OF MICHIGAN to have engaged in a coordinated campaign to disable the XXIII-1A right of JAMES ARNOLD ALLEN in felony violation of 18 U.S.C. §241 violation in conflict with the Sherman Antitrust Act and 'The Clayton Act of 1914".
Relationship to 'TENCENT HOLDING CO LTD' and "TENCENT GAMES CO LTD" and "TENCENT TECHNOLOGIES CO LTD (SHENZEN, CHINA)", a patent firm during claims of patent infringement by this group to extort, divulge, and export trade secrets protected by Oklahoma Statutory Law Title 21 and 22, for use and false registry by PEOPLE'S REPUBLIC OF CHINA and/or NATION OF JAPAN, and their regional partner MICROSOFT CORPORATION of STATE OF WASHINGTON, are evident in the harassment during work by this firm for SLICEHOST of STATE OF KANSAS, NEWTEK LLC of STATE OF TEXAS, NORTEL NETWORKS of STATE OF TEXAS, LUXOLOGY LLC of STATE OF CALIFORNIA, and appear jointly in firms owned by TENCENT in THE KINGDOM OF SWEDEN and NATION OF ICELAND and NORWAY, themed business partners with a former publisher WHITE WOLF PRESS in STATE OF GEORGIA and sale of content there to the foreign jurisdiction and to GAMES WORKSHOP PLLC of the registered intellectual property of JAMES ARNOLD ALLEN and SHADOWDANCERS L.L.C. in an themed to extort and erase the work and XXIII-1A rights in market by dilution of goods and false bill of sale to REPUBLIC OF GERMANY and use in the prior jurisdictions of such works themed "BEYOND WAR" and related technologies, author's registered name and such name in use in 1992-2020, and formal identity theft during such $431 million and $241 million false sales.
Claims made to dispute the TRADEMARKS so made by this firm under common law and statutory law to disbar use of words or phrases or other iconography and their extension of use are hereby disclaimed expressly as defined in Oklahoma State Law TITLE 78 § 78-21:
§78-21. Definitions.

(A) The term "trademark" as used herein means any word, name, symbol, emblem, or device or any combination thereof adopted and used by a person to identify goods made or sold or services rendered by him and to distinguish them from goods made or sold or services rendered by others.

(B) The term "person" as used herein means any individual, firm, partnership, corporation, association, union or other organization.

(C) The term "applicant" as used herein embraces the person filing an application for registration of a trademark under this act, his legal representatives, successors or assigns.

(D) The term "registrant" as used herein embraces the person to whom the registration of a trademark under this act is issued, his legal representatives, successors or assigns.

(E) For the purposes of this act, a trademark shall be deemed to be "used" in this state (1) when it is placed in any manner on the goods or their containers or on the tags or labels affixed thereto and such goods are sold or otherwise distributed in this state, or (2) when it is used in any manner in connection with the sale or advertising of services in this state.

(F) The term "emblem" as referred to in section (A) shall be deemed any badge, motto, button, decoration, charm, rosette or such other insignia. Laws 1959, p. 368, § 1.
Persons dismissing the rights at law of Oklahoma businesses and persons to "any word, name, symbol, emblem, or device or combination thereof adopted and used by a person to identify goods made or sold or services rendered by him" are engaged in felony sedition, pursuant to 18 U.S.C. §2384 and by acts in "rebellion and insurrection" against the laws of the United States in 15 U.S.C. § 1692d rule and 1692n rule, then also 18 U.S.C. §2383 felony activity.
The Acts described by the 'myluv187' group and Donald Beal jointly in threats are therefore violations of Oklahoma State Law Title 78 section 78-31:
§78-31. Infringement.

Subject to the provisions of Section 13 hereof, any person who shall

(a) use, without the consent of the registrant, any reproduction, counterfeit, copy, or colorable imitation of a trademark registered under this act in connection with the sale, offering for sale, or advertising of any goods on or in connection with which such use is likely to cause confusion or mistake or to deceive as to the source of origin of such goods; or

(b) reproduce, counterfeit, copy or colorably imitate any such trademark and apply such reproduction, counterfeit, copy or colorable imitation to labels, signs, prints, packages, wrappers, receptacles, or advertisements intended to be used upon or in conjunction with the sale or other distribution in this state of such goods or services, shall be liable to a civil action by the owner of such registered trademark for any or all of the remedies provided in Section 12 hereof, except that under subsection (b) hereof the registrant shall not be entitled to recover profits or damages unless the acts have been committed with knowledge that such trademark is intended to be used to cause confusion or mistake or to deceive.

Laws 1959, p. 372, § 11.
In concert with taking of family members for leverage and use of such concealment and suspension of ordered communication to obtain something of value while engaged in the industry and sector of the person subject coercion, is therefore not only civil wrongdoing but a felony under the Sherman Antitrust Act of 1890 and the Clayton Act of 1914, and consideration of prima facia evidence of blackmail and extortion themed felony crimes, so prohibited in 15 U.S.C. § 1692d so as to void debt, and demands made in excess of factual income conditioned such claims in 15 U.S.C. § 1673 does by "operation of law" void the civil debt of any kind, to include the judgment of 01-17702-R against JAMES ARNOLD ALLEN on face, without need of LEGAL FINDING to make binding the rule per 42 U.S.C. § 666(a)(9) rule governing such 'operation of law' expressly made, and 45 CFR 303.100(a)(3) rule citing such statute in this legal question and matter of child support or other award of family courts and civil court of the STATE OF TEXAS.
Oklahoma businesses and legal persons are entitled to Title 22 section 22-31 rights against such abuse, and related protection in regard to the rights of others automatically and without prior injunction or permission from any incorporated state, county, or justice of the peace - including disclosure of evidence and recruitment of a posse commitatus as a power of individual persons which only the state and Federal governments are barred use exclusive of the People or any injured private person or legal person acting under their own authority and without restraint to the Public Trust or any office thereof.
All rights of privacy presumed by abusers furthering this child taking and concealment and/or related extortion demands in such activity against this firm are disclaimed and will be void, as such acts are commission of an ongoing felony against the welfare of a person with physical and real injury, and all authority in such activity permitted per 76 O.S. 76-9 rule. This includes rights presumed by foreign sovereign powers and nation states, their agents, and any franchise organized by them acting in opposition to this remedy.
STATE OF OKLAHOMA on incorporation, in agreement of RECORD made with the UNION of the UNITED STATES by act of the Legislature of the United States in 1907, did so agree to these terms in perpetuity per Article I section I-1 of the Constitution of the incorporation of the STATE OF OKLAHOMA, and to the terms "speedy and certain remedy afforded for every wrong and for every injury to person" a duty and to the protection of injury to "every injury to person, property, or reputation;" so made claim in the act of GENOCIDE and premeditated child kidnapping to taint the U.S. PATENT AND TRADEMARK REGISTRY in "Petersen v ALLEN", a civil suit ending in "petitioner (Petersen) found WHOLLY IN DEFAULT" December 2001, and false 'automatic mistrial' per KELLY v KELLY (P100, 2007 OK Sup Court rule on Evidence and hearings), then falsely themed a debt limited by TEXAS FAMILY CODE section 157.206 as a "final judgment" of $500 USD, falsely themed an unlimited and perpetual taking contrary 45 CFR and TITLE IV AGENCY with waiver of state Sovereign Immunity made Feb 17 2017 refused and denied criminally by STATE OF TEXAS and STATE OF OKLAHOMA from 2001-2020 to embezzle from the UNITED STATES and the Treasury of the United States in felony violation of 18 U.S.C. §666.
This act continued April 15 2020 and in future COVID-19 relief funds planned, an unlimited and criminal peonage to forfeit the estate JAMES ARNOLD ALLEN and impair its agent in violation of 43A O.S. criminal law, a fraud under 5 U.S.C. 556, 557, and 706 rule - and so also prohibited and obligated relief in PONTOTOC COUNTY DISTRICT COURT per the UNIFORM INTERSTATE FAMILY SUPPORT ACT (UIFSA, Rev 2008) - an agreement in contract among the member states obligated in TITLE IV program grants of $2.2 billion USD per year, whereby STATE OF TEXAS did waive their right to settle the debt and STATE OF OKLAHOMA there refuse to sustain false debt a form of debt-bondage in violation of 21 O.S. 21-748 and 22 U.S.C. § 7102 and 18 U.S.C. §1589 and 1994 against James Arnold Allen, parent of an abducted child born to his household and under his sole financial care and registered at his legal address at such time of taking for 'perpetual concealment' a written plan then confessed in 2001, 2002, 2003, and 2013 among organized ANTIFA-like radical socialist activity in STATE OF TEXAS and STATE OF OKLAHOMA themed a violation of Oklahoma State Law and communist party activity sustained from 2001-2020 in organized civil unrest, perjury, and criminal fraud for a foreign nation in commercial extortion activity affecting RTX, Maxwell Renderer, VirtualPC, Docker Inc. patents, and other vital intellectual property injoined with work performed by SHADOWDANCERS L.L.C. for those firms and REDHAT LABS INC. over 1991-2020.
This fraud is a crime reliant on deceit of the public using 'mental health fraud' in a number of contrived claims of clear criminal intent to deny parental contact and all communication, dislcosure, and ordinary discovery of the injury to a child themed kidnapped and concealed without a court order, per Oklahoma Statutory Law, Title 43A:
§43A-5-103. Unlawful or malicious confinement in institution.

Any person who shall knowingly contrive or conspire to have ordered or admitted any person to an institution for the mentally ill or a facility for the treatment of alcohol-dependent or drugdependent persons, unlawfully or maliciously shall be guilty of a misdemeanor, and upon conviction, shall be fined not to exceed One Thousand Dollars ($1,000.00) or confined in jail not to exceed one (1) year, or both such fine and imprisonment.

Added by Laws 1953, p. 174, § 131, emerg. eff. June 3, 1953. Amended by Laws 1986, c. 103, § 63, eff. Nov. 1, 1986. Renumbered from § 131 by Laws 1986, c. 103, § 103, eff. Nov. 1, 1986.

§43A-5-104. False attestation - Penalty.

Any person who intentionally falsely attests to the mental illness, alcohol dependency, or drug dependency of any person, or whose false attestations as to mental illness, alcohol dependency, or drug dependency of any person is proved to be the result of negligence or deficient professional skill, or who signs such an evaluation or petition for pecuniary reward, or promise thereof, or other consideration of value or operating to his or her advantage, other than the professional fee usually paid for such service, shall be guilty of a misdemeanor, and, upon conviction thereof, shall be punished by payment of a fine not to exceed One Thousand Dollars ($1,000.00), or imprisonment in the county jail not to exceed one (1) year, or both such fine and imprisonment.

Added by Laws 1953, p. 175, § 139, emerg. eff. June 3, 1953. Amended by Laws 1986, c. 103, § 64, eff. Nov. 1, 1986. Renumbered from § 139 by Laws 1986, c. 103, § 103, eff. Nov. 1, 1986. Amended by Laws 2005, c. 195, § 25, eff. Nov. 1, 2005; Laws 2007, c. 130, § 11, eff. Nov. 1, 2007.
Pursuant Federal Law, Title 15 U.S.C. §1692d, the conviction of a person prior citation of such coercion as 'crimes' voiding any civil claim or debt, is not required and solely the rule enjoining all state and Federal criminal code to the limitations of civil debt collection and claims as a form of unlawful activity subject the restitution of actual damages in addition to any direct fines for crimes by the court imposed on the person. The claims of debt by Veronica M. Petersen and STATE OF TEXAS are therefore void, per the prior criminal allegations of mental health defect to suggest cause in false trial, fraud, and embezzlement alleged a 23 O.S. 23-9.1 "spoliation' of the estate of the child to benefit their citizen over the citizen of STATE OF OKLAHOMA in this matter, a felony per 18 U.S.C. §242.
Prohibition Against Child Trafficking
Minor Attracted Persons (MAP) and substance abusers in DALLAS, TEXAS, aided by the STATE OF TEXAS attorney general Greg Abbott, did in that period kidnap, conceal, and abuse the child of our owner, an Oklahoma resident since 1975 born in the Chickasaw Nation Reservation, refusing all communication and contact with his child from 2001-2020 on no legal cause and in concert with a violent child kidnappng from 2502 LIVE OAK LOFTS, DALLAS TEXAS, during INTERSTATE COMMERCE in goods subject prior 76 O.S. 76-8 rule, themed felony child snatching (21 O.S. 21-891), and subject criminal prosecution per II-6 of the State Bill of Rights of State of Oklahoma. The abduction was performed to aid CHINESE AND JAPANESE firms then employers of the abductors, and similar in degree of fraud to the HUNTER BIDEN evidence suppression in 2019-2020, preceeding that case by 18 years and in ongoing abuse in 2001-2020 documented in COURT RECORD as fraud, subject 5 U.S.C. 706 and UNIFORM INTERSTATE FAMILY SUPPORT ACT, a 31 U.S.C. 3729(a) 'false claim' to embezzle (18 USC 666) from the United States, and transmit technology to CHINA and JAPAN via ICELAND, GERMANY, and other intermediar countries owned by a CHINESE FIRM and aided by a JAPANESE FIRM whose BOARD OF DIRECTORS included a prominent CHINESE CITIZEN and business owner.
The abuse constitutes no due process, excessive fine themed unlimited bond, fraud in violation of Federal Law in Title IV Agency rule, and criminal extortion prohibited under the Sherman Anti Trust Act of 1890 and Clayton Act ov 1914.
Repeated unsolicited contact will be themed criminal, per 21 O.S. § 21-1172 and referred for prosecution in relation to child snatching (21 O.S. § 21-891 and fraud themed debt bondage and human trafficking § 21-748, which are felonies) in addition to 21 O.S. § 1268 (The Oklahoma Anti-Terrorism Act, re: a Terrorist Hoax) and 18 U.S.C. § 2261A.
Any threat to steal, harass, extort, or false sale thereof to coerce or abuse will be themed Larceny of trade secrets (21 O.S. § 21-1732) and prosecuted appropriately by this office on first offense as well as regarded as a felony in progress for all afforded Title 21 and 22 remedy possible in a child concealment case.
Regard 21 O.S. § 21-1268.1 §§ 9 prior any communication, per:
9. "Terrorism hoax" means the willful conduct to simulate an act of terrorism as a joke, hoax, prank or trick against a place, population, business, agency or government by:

a. the intentional use of any substance to cause fear, intimidation or anxiety and a reasonable belief by any victim that such substance is used, placed, sent, delivered or otherwise employed as an act of biochemical terrorism requiring an emergency response or the evacuation or quarantine of any person, place or article, or

b. any act or threat of violence, sabotage, damage or harm against a population, place or infrastructure that causes fear, intimidation or anxiety and a reasonable belief by any victim that such act or threat is an act of terrorism to disrupt any place, population, business, agency or government;
Whereby "SHADOWDANCERS L.L.C." and its registered tradenames, offices, and staff are 'a business' and such property or offices 'any place' or 'any business' regardless of government or municipal affiliation; then subject such felony complaint to be brought against persons regardless of intent to execute or deceive or other 'joke, hoax, prank or trick'.
And so those persons engaged in such activity in 2001-2020 themed 'Terrorists' per this activity in harm to a minor child, business, products, trade secrets, industry, and persons hereat making this notice as sole duty prior referral for criminal indictment or other civil action or 'all necessary force' use (76 O.S. § 76-8).
This complaint, made by three or more employees or persons, satisfies 'reasonable belief' in formal criminal complaint regarding 2001-2020 harassment to conceal and withhold a child contrary a court order and in fraud to extort, themed a 'false claim' per 31 U.S.C. § 3729(a).
September 15 2020

Any association with the illustrated firms will result in termination of access and all privileges with the Oklahoma limited liability firm and its partners.

The information provided in context to threats of murder and false arrest on false claims support a Sherman Anti Trust Act (1890) and Clayton Act of 1914 complaint now formally made in concert with a 31 U.S.C. § 3729(a) complaint duly made in kidnapping to extort.

USER IP ADDRES: 44.192.52.167
September 13 2020
New information indicates the true owner of VERIO, the client at INFOMART in Dallas Texas which engaged our firm in 2001-2020 harassment and criminal threats via their employees at TEK SYSTEMS and ROBERT HALF TECHNOLOGIES; is owned by Nippon Telegraph & Telephone (NTT).
New Information shows today that SoftBank / "SoftBank Group Inc." is a "holding company", not a financial institution, similar to TENCENT HOLDING CO LTD of China, and a peer of that firm in actual fact. This links VERIO, INFOMART, the prior contractors, TENCENT, and Nippon Telegraph and Telephone (NTT) in the criminal extortion threats themed "myluv187" letters (300 documents) on child abduction and concealment with injury.
Nippon Telegraph and Telephone (NTT) Communications acquired VERIO Inc. in 2000, further tying NTT to the INFOMART labor action in kidnapping and extortion of a child in case 01-17702-R and FR-18-04, now under 31 U.S.C. § 3729(a) "qui tam" false claim complaint before the UNITED STATES ATTORNEY GENERAL'S OFFICE.
Effective IMMEDIATELY, all SoftBank and TENCENT firms will be barred from this network, including "EPIC MEGAGAMES", "RIOT GAMES", "PARADOX INTERACTIVE", "T-Mobile", "Deutsche Telekom", and such firms use to attack our network now a part of a formal Clayton Act of 1914 legal action.
A Complete list of component Internet providers of VERIO INC. reads like a "Who's who" of ICANN assigned IP ranges used to attack, harass, and disrupt our network from 2001-2020. This indicates further abuse by a central network administrator themed in threats to murder and extort our company owner while holding his child illegally.

Access One (accessone.com), Western Washington
AimNet (aimnet.com), Santa Clara, California
ATMNet (atmnet.net), San Diego, California
Best Internet Communications, Mountain View, California
Branch Net (branch.net, branch.com), Ann Arbor, Michigan
CCNet (ccnet.com) Walnut Creek, California
ClarkNet (clark.net, clarknet.net), Columbia, Maryland
Communique (cmq.net), Gulf South
Compute Intensive, Inc.
CompuTech, Spokane, Washington
Computing Engineers, Inc. (dba WorldWide Access) (wwa.com, wwa.net), Chicago, Illinois
Digital Nation (dn.net), Alexandria, Virginia
Florida Internet (flinet.com), South Florida
Global Enterprise Services (ges.net, ges.com, jvnc.net), New Jersey
Global Internet Network Services (globalinternet.com), formerly MIDnet (mid.net), Lincoln, Nebraska
Hiway Technologies (hiway.com/.net, hway.com/.net, rapidsite.com/.net), Boca Raton, Florida
Internet Engineering Associates, Inc.
Internet Now, Inc. (inetnow.net), Atlanta, Georgia
Internet Servers, Inc. (iserver.net, iserver.com, secure.net), Orem, Utah
Long Island Internet (li.net), Long Island, New York
MagicNet (magicnet.net), Orlando, Florida
Monumental Network Services, (monumental.com/.net, mns.com/.net, mnsinc.com/.net), Chantilly, Virginia
National Knowledge Network (NKN) (nkn.net, nkn.com, nkn.edu), Dallas, Texas
Network Intensive (ni.net, compute.com), Irvine, California
New York Net (new-york.net), New York City
NorthWestNet (nwnet.net), Bellevue/Seattle, Washington
NS Net (ns.net), Sacramento, California
OnRamp (onramp.net), Dallas, Texas
Pacific Rim (pacificrim.com, pacificrim.net), Bellingham, Washington
PacketWorks (packet.net), Tampa Bay, Florida
Pioneer Global (pioneerglobal.com, pn.net, wing.net), New England
PrepNet (prep.net, prepnet.net, prepnet.com), Pittsburgh, Pennsylvania
QualNet/IAGNet (qual.net, qualnet.net, iagnet.net, cic.net, cyberdrive.net, harborcom.com), Cleveland, Ohio
RAINet (rain.net, rain.com), Oregon
RustNet (rust.net), Michigan
ServiceTech (servtech.com), Rochester, New York
SesquiNet (sesqui.net), Houston, Texas
SigNet (sig.net), Austin, Texas
SmartConnect (smartconnect.net), McLean, Virginia
Spacelab (spacelab.net, mxol.com), New York City
Starnet (starnet.net), St. Louis, Missouri
Structured (structured.net, sns-access.com), Oregon
Surf Networks (surfnetwork.net, p3.net, dynanet.net), Philadelphia, Pennsylvania
Tab Net (tab.net, tabnet.net, criticalpath.net, cp.net), Napa Valley, California
TerraNet (terra.net, terranet.net, terranet.com), New England
Web Communications (webcom.com), Santa Cruz, California
West Coast Online (wco.com), Rohnert Park, California
WingNet (wingnet.com), Woburn, Massachusetts
WWW-Service, Regensburg, Germany

In Register.com, Inc. v. Verio, Inc. we see this is not the first time VERIO employees have engaged in automated harassment, and such abuse prior heard in the United States Court of Appeals for the Second Circuit. Illegal use of name of a 3rd party to solicit and advertise were there shown by Verio, Inc. in abuse similar to 18 U.S.C. § 2261A felony stalking alleged component in the harassment to extort and export trade secrets against SHADOWDANCERS L.L.C. spanning 20010-2020 in favor of TENCENT, SoftBank, NTT, and their various subsidiaries. As for the authorization, the court ruled that Register's complaints to Verio were enough to serve as notice to Verio that its access was not authorizeds
Belief that VERIO and SPRINT (also a SoftBank asset now) were not related to the companies and real estate owned by DIGITAL REALTY TRUST INC. and such firm made by NTT AMERICA to escape Federal Trade Commission rule in making then a "real estate holding company" to carry out this prohibited business by proxy; then dealing with INFOMART and to sell such property in real estate in 2018 to EQUINIX, which organized itself also in "real estate holding company" filing in 2016 after $875 million sale to DIGITAL REALTY TRUST INC. and 2018 $800 million return of such funds in part for INFOMART in Dallas Texas; a nexus for XXIII-1A labor organization to kidnap and extort our company, and our client "SPRINT" then a service contract through NORTEL NETWORKS and to JAMES ARNOLD ALLEN, father of the child taken in this fraud.
A 31 U.S.C. &sectl 3729(a) complaint in civil suit has been filed, and formal complaint in private action expected now on discovery of tying by "SoftBank" to this fraud in ownership of VERIO, T-Mobile, Deutsche Telekom" and other networks used to attack the firm during its acquisition of SoftBank Robotics in France and entry into Saudi Arabia state sovereign fund investment themed then in attacks on our network from the Middle East during such activity to support a "Sherman Antitrust Act of 1890 legal action".
Unexpected word that "SoftBank" planned to acquire the largest shareholder position in Nvidia Corporation Sunday September 13th 2020 prompted our investigation in interference with our supplier for workstations and critical technology cited in case FR-18-04, disclosing the automated driver technology similar to our "BEYOND WAR" software sought in extortion letters and threats from 2001-2020, and subsequent disclosure of their move to compete in the artificial intelligence navigation and control system market revealed their ownership of numerous firms linked to attacks on RACCOON TECHNOLOGIES INCORPORATED, our licensee of "BEYOND WAR".
SoftBank financed "Yahoo! Japan" and "Alibaba", tying them to PEOPLE'S REPUBLIC OF CHINA and "TENCENT HOLDING CO LTD" activity there already under investigation, and then revealed their participation in VERIO and INFOMART in further request for information of competing brands and acquisitions on disclosure they were not an ordinary "lending institution or bank", but rather a "holding company" and public KK firm in NATION OF JAPAN, wrongly styled.
FRAUD CLAIMS PRESENT BY STATE OF TEXAS
LIBEL BY TEXAS CLAIM IS FRAUD
Oklahoma State Constitution Prohibits the fraud that testimony to stop a felony (22 O.S. 22-31) may be barred public notice of injury and threats against a person to their bodily injury or financial injury in design, a scheme or plan in writing to extort or blackmail, per Article II section II-22. Further, is the right of notice on refusal to act a reserved right per Article II-3. Such plan by LOSTSERVER (labor union), representing NTT (300,000 employees) and INFOMART (representing $800 million USD in real estate and employing TEK SYSTEMS and ROBERT HALF TECHNOLOGIES employees involved in this fraud in writting of threats). In false report of a lawful trial, and record made to Federal Title IV AGENCY programs under 45 CFR 302.0, these acts are 'fraud' and 'false claims' per 5 U.S.C. § 706.
Efforts to extort, intimidate, or suggest a mental or emotional issue in such claims are felony activity, per 42 U.S.C. § 12203 and 15 U.S.C. § 1692d, component to felony 18 U.S.C. § 1589 and 42 U.S.C. § 1994 violations themed in 31 U.S.C. § 3729(a).
Efforts to intimidate witnesses in a Federal Criminal Complaint to kidnap a child or export controlled technology is a felony, and truth in testimony is protected in all matters from false claims of "libel".
Sustaining false claims that "all negative information is libel" by STATE OF TEXAS and STATE OF OKLAHOMA have resulted in their being named in civil suit as DEFENDANT in 31 U.S.C. § 3729(a) for felony embezzlement of benefits from the United States (18 U.S.C. § 666). Conduct yourself accordingly.
Indictment or District Attorney cooperation to file in such matters is NOT REQUIRED in 21 O.S. § 21-748.2 and Title 22 Chapter 78 rule governing TITLE IV AGENCY in 45 CFR 302.0 and 303.0 rule; and also covered by 31 U.S.C. § 3729(a).
TERRORIST HOAX
The child has, without legal cause and after physical taking with plan to conceal fraudulently claimed in perjury October 2001 to be "abandonment", been so concealed from September 2001 to present 2022 December 5th.
This was done despite SERIOUS ILLNESS in the child and mental health injury disclosed in 2015, in an effort to style conservative Christian influence as "mental illness" versus narcotic and BDSM lifestyle choices of Veronica M. Petersen, Donald Beal, Alica Scarbrough, and Brian Nester Young. Mr. Young has been indicted in 2018 for threate to murder. Mr. Beal has been convicted of substance abuse. Ms. Petersen has been diagnosed as suffering from mental illness. Ms. Scarbrough has been found guilty of theft by check with restitution due on warrant as of 1999. These are organized criminals, pretending to impersonate the service of this firm, using ROBERT HALF TECHNOLOGIES, SCARBROUGH DESIGNS (SDC), TEK SYSTEMS, and other false corporations and the credibility of a labor union themed a crime per Oklahoma Constitution Article XXIII-1A.
We have traced this to INFOMART, a physical real estate property in Dallas Texas, which was owned by DIGITAL REALTY TRUST INC., a real estate investment trust (REIT) formed by NTT AMERICA and GI PARTNERS; and such business passed for $800 million USD to EQUINIX, a "real estate investment trust" (REIT) also organized to conceal incluence of realse of Japanese Government owned NTT (32.6%) to lease such property via this structure and exclusive relationship with PACKET CLEARING HOUSE (PCH.NET), an NGO installed in STATE OF CALIFORNIA; and later by EQUINIX to duplicate this fraud with a firm in California in the same "AFFILIATE" relationship to circumvent REIT rules and issue prospectus claims of ownership over the NTT leased lines as if "real estate" or property upon which investment securities valued at $40 million USD were raised in STATE OF CALIFORNIA.
We have traced ownership of the threats issued in the concealment in 2013 to a Chinese Holding Company, which has 50% equity in "Epic MegaGames" and "Riot Games", and 10% equity in PARADOX INTERACTIVE, which own WHITE WOLF PUBLISHING and prior (2003-2018) owned CCP INC., maker of Eve Online.
Threats to sell the property belowning to SHADOWDANCERS L.L.C. to these firms, via TROKIA GAMES, and in other frauds in December 2013 to use the registered trademarks of the firm, and to sell also to GAMES WORKSHOP PLLC the property falsely to dilute the trademark of the 1991 established and 1992 use name, are crimes under the Sherman Antitrust Act of 1890.
Appearance of content in FANTASY FLIGHT GAMES properties sold as false title to GAMES WORKSHOP PLLC show a pattern of abuse in threats by Brian Nester Young and Veronica Petersen, so endorsed by Donald Beal of ROBERT HALF TECHNOLOGIES and INFOMART; and are signed by his labor association LOSTSERVER, which comprises the PCH and NTT directors with the Dallas Texas business INFOMART in a criminal racketeering activity involving kidnapping to extort themed a felony under The Hobbs Act.
Efforts to impersonate the Oklahoma business owner by use of their for-profit dating site, TRANSGENDERDATE.COM; and VAMPIREFREAKS.COM service in New York City, New York; in concert with human trafficking and exploitation of a missing child ORDERED TO THE POSSESSION OF JAMES ALLEN, underline the impact of NATION OF JAPAN and PEOPLE'S REPUBLIC OF CHINA corporations promoting radical "socialist" law and government by terrorism against the United States and its people since 2001 August. These claims consist of styling the former United States Soldier and his family with stolen valor, contrary their service of over 40 years to the UNITED STATES and Command Sergeant Major rank in the Oklahoma National Guard, wrongly promoted there as a fraud;
Further, did these persons affiliated with the MAP movement threaten with murder and rape the elderly persons in the family, Director, and child of the officer of the firm; during such abuse in May 20th 2020 contact and attempted home invasion.
The firm therefore takes security very seriously, and does not meet clients without appointment.
Most of the abuse modern Americans see used against Donald J. Trump, President of the United States, was first employed in 2001-2020 against JAmes Allen, owner of this firm, in identical fashion and style; supporting a complaint of 'foreign unregistered agent' status against the prior parties in their ongoing fraud and death threats sustained against this agency and its busienss in industrial sabotage, espionage, and criminal racketeering with foregeign and domestic state sponsorship themed rebellion and insurrection activity subject to "The Insurrection Act".
Federal Law disclaims the hoax against James Arnold Allen in Federalist Register Volume 81 Number 244, and in 45 CFR Section 302.56 and 303.100 makes clear the taking is embezzlement from the Treasury of the United States; further that such actions and their sustained claims are felony abuse in 45 CFR 303.6, for a fictitous debt due violation of 42 U.S.C. § 666(a)(9) and 666(a)(10) rule; and such claim and all order void pertaining this in 15 U.S.C. § 1673(c) on or before 04/15/2020; triggering its nullification at law.
Barring such order, 76 O.S. prevailes, having inherent rights in Oklahoma Constitution Article II in 23 counts of felony abuse themed 18 U.S.C. § 241 violations; no statute of limitations, protection under 5 U.S.C. § 706, and obligation to correct the record per UIFSA § 604(d) not made, a felony in tampering with Federal Records per 18 U.S.C. § 2071.
The right to return the child and to give over information remains after the duration of maturity, until such time the child is proven competent and presented, and without limitation on all records and information prior awarded, in beyond the age of majority per 76 O.S. 76-8.
To this end, 76 O.S. 76-9 authorizes "All Necessary Force" to the man from Oklahoma.
In 2020, the border of STATE OF OKLAHOMA was revised to have never existed in PONTOTOC COUNTY, per McCrist v STATE OF OKLAHOMA, and the man from Oklahoma (Territory) then became a UNITED STATES CITIZEN by virtue of his issuance of estate, but not subject to the UNITED STATES as collateral or other property, and a direct line of John Witherspoon a factual incorporator of the UNITED STATES at law, entitled claims against the UNITED STATES as his agent and making, so also reserved in 1907 in Constitution of the State of Oklahoma Article I-1 and II-1.
As in McCrist v STATE OF OKLHAOMA, these pledges by UNITED STATES may not be void, and in perfidy their failure to deliver void all other obligations owed or grants made to UNITED STATES over 1776-2020 or later.
A civil 31 U.S.c. § 3729(a) civil suit covering this has been served on the U.S. Attorney General in May 2020, and is prepared for suit in consistent cause, citing $44 billion in 'false claim' made by STATE OF TEXAS and STATE OF OKLAHOMA in cause 01-17702-R, a fraud per 5 U.S.C. § 556, 557, and 706 rule; so also void per UIFSA Rev 2008; and organized effort to overthrow $28.3 billion in funding from the treasury of the government per year since 2020.
The policy in this is set by the prior register, in 2016 December 16th, as 1991 December 16th to present, expressly confessed; and Feb 20 2017 all state laws were void which were not in compliance with the new law and Federal Register which did take TITLE IV AGENCY funds or organize a TITLE IV AGENCY of any kind. These are not guidelines, since that date, and madatory per 45 CFR 302.0 and 303.0 rule, made state law by acceptance of funds in consideration of this authority so made.
Dissent against this appears 18 U.S.C. § 242 crime, by the State bar of each STATE OF TEXAS and STATE OF OKLAHOMA, in general 18 U.S.C. § 2383 and 2384 "insurrection" and "sedition", against the Laws of the United States.
Consistent to this case is a FRAUD upon RECORD to suggest an 'implied contract or agreement' with JAMES ARNOLD ALLEN, which is irrational and criminal, so defined in 21 O.S. 21-748.1 and 21-748.2 criminal code, and also in 18 U.S.C. § 1589 'serious harm' and Title 22 Chapter 78 prohibited claims; themed there also human trafficking.
Content themed 01-17702-R is an 'ex parte order' and illegal order per UIFSA (Rev 2008), and to style as incompetent the lawful agent of the estate in fraud not themed lawful or authority so made, coercion to extort, blackmail, and kidnap without lawful relief in perfidy, alleged an act of agents of the UNITED STATES there for TITLE IV AGENCY in fraud not afforded policy of the UNITED STATES, a gross abuse of office. No agreement has been made, and coercion with false incarceration to conceal a child in blackmail for a foreign state so alleged by two witnesses in writting, a treason against the United States.
Extremely disturbing statements in this kidnapping include use of competitors of COGENTCO, a subsidiary of NTT in Dallas Texas, to send 330,000 website requests per day to the Oklahoma firm from September 2019 to September 2020; attempting to disable their servers and busienss.
In context, clients of INFOMART including Microsoft and Hetzner.de, Amazon Enterprise Cloud, and French ISP "OVH Hosting". Companies whose address space is now being used is "Digital Ocean", and such address space forged to carry out terrorism in an attempt to implicate Russian Federation state services as the source of this attack, contrary 8 million ICMP attack in 72 hours sent by Donald J. Beal from INFOMART in Dallas Texas, then a provider of NPR Affiliate "Gebhardt Broadcasting LLC", known as Virtbiz.com.
These are acts of child abduction, human trafficking, and solicitation of murder by the Democratic National Party and their elements in State of Texas; including threats in 2007-2012 themed "Black Bloc" protestors affiliated with this movement in Dallas Texas; for which all subsequent acts of terrorism.
Claims in this fraud include patent export to CHINA themed a subsidiary of TENCENT HOLDING CO LTD themed TENCENT TECHNOLOGIES CO LTD, in Shenzen China.
Game companies in the United States competition for 'trade secrets' so covered by Oklahoma State Law, is central to this abuse and fraud, themed a terrorist hoax under 21 O.S. 2268 (Oklahoma Anti Terrorism Act).
This fraud is predicated by the FreeBSD chair "Theo de Raddt" of Ontario, Canada, whose claims that copyright do not exist on any work not registered, represent a component of the child kidnapping and extortion claims by the bsdpro group affiliated with the child abductors, and letters of extortion signed by the NTT / PCH / INFOMART employees associated with LOSTSERVER group, an unregistered labor organization so defined in Oklahoma Constitution Section XXIII-1A, and claims that copyright over the 1992 name of the Oklahoma author and BEYOND WAR property owned by SHADOWDANCERS L.L.C. prior to the child's birth.
Threats to extort this property are evident in over 300 documented letters of extortion and threat of murder. Employee of TROKIA GAMES and WHITE WOLF PUBLISHING alleged to sell this property illegally, in context to child kidnapping in 2013, and such claims related to these frauds are Federal and criminal in nature.
The property owner is a small Christian firm in Pontotoc County, Oklahoma Territory, and such threats to block all acess to the Patent and Trademark Office and registration make void claims against the property under these conditions of coercion since Nobember 12 2001. Immitation of the brand, character, and owl-image character are part of this criminal fraud, and a form of criminal harassment in addition to unsolicited ongoing contact themed 18 U.S.C. § 2261A felony stalking, including repetitious creation of accounts to harass and threaten the content creator on Amazon.com TWITCH.TV Service which appear to be created in violation of terms of service for this purpose over several months.
Each account has a creation date of the 12th of the month, used in a pattern of automation and to refuse to leave chat even when banned, exploiting Amazon services to capture associate and metric data. This is conduct suggesting emotional disturbance paired with violent threats and child abuse, for which ordinary parents can easily recognize in child sex abuse harassment and triangulation behavior in sociopath behavior. Use of NTT networks and INFOMART facilities to host these threats in 2002-2011 and 2013-2020 threats with violence, arson, and murder on sites.google.com by a user employing the moniker "187" as spokeperson for the group, further affirms the criminal nature of this ANTIFA-like socialist militant behavior.
As we see violence organize with Black Lives Matter and other racist socialist militant riots. The "gaslighting" behavior of these radicals differs in no way from the fraud (5 U.S.C. § 706) being employed by Chinese Communist Party (CCP) socialist propaganda now daily evident in the 2020 election cycle against incumbant Presidential candidate Donald J. Trump. These actions, paired with actual child abdcution and concealment, are a clear and evident pattern of foreign theory of law applied with violence against American business, which represents a threat to national security of the United States and direct assault on the American People by foreign unregistered agency of NATION OF JAPAN and PEOPLE'S REPUBLIC OF CHINA under color of ordinary business. This activity is a fraud under Uniform Commercial Code and the Articles of Rome, and void all agreements with such legal parties between this firm and any government in cooperation with this fraud, and such acts are contrary to the formal policy (Fed Reg Vol 81 No 244) of the UNITED STATES.
Honorable Justice Ginsburg in oral arguments explained this fraud in 586 U.S. _____ (2019) case no 17-1091 in witness of the court reporter; as "Black Codes" by STATE OF TEXAS in case 01-17702-R.
The right to dispute this was barred illegally, contrary rights which made the act UNCONSTITUTIONAL per 588 U.S. ____ (2019) case no 17-647. No DUE PROCESS has been present in this case, nor the accuser appeared, and such accuser was in case 01-17702-R, "wholly in default", whereat STATE OF TEXAS assumed wrongly the role of petitioner in a civil suit to embezzle from the UNITED STATES an unlimited benefit, and made also final judgment of $500.00 USD in TEXAS FAMILY CODE section 157.261, then enjoining all member states of the Federal Union per 42 U.S.C. § 666(a)(9) to that balance; and wrongly and falsely (18 U.S.C. § 2071) made claims under TITLE IV AGENCY, not permitted 45 CFR 302.0 and 303.0 rule.
Fraud to sustain this civil suit, therefore, is a crime in human trafficking by STATE OF TEXAS and STATE OF OKLAHOMA, for which elements of the UNITED STATES aiding this fraud are also named defendent in a 31 U.S.C. § 3729(a) suit, now themed $132 billion in damages.
These frauds were priot themed subject civil suit in FR-18-04, and 23 O.S. 23-9.1 "spoliation" motion for jury trial; and 21 O.S. 21-748.2 civil suit; and barred illegally from November 2018 to September 2020 in violation of 18 U.S.C. § 3161. By holding the case over for jury trial from January 2019 to September 2020, default has been made by UNITED STATES in a 5 U.S.C. matter themed TITLE IV AGENCY rule under 45 CFR, and such actions by STATE OF OKLAHOMA to refuse to rule $0 past due or apply 15 U.S.C. §1673(c) to this matter, and to 45 CFR 303.100(a)(3) rule so made; voiding all claims against JAMES ALLEN.
This act damages the UNITED STATES PATENT AND TRADEMARK OFFICE, and is an exercise of fraud to wrongly license trade secrets themed in 1907 common law to a foreign government in false agreement, for which all claims by UNITED STATES and other parties in patent and trademark are void before this institution. The use of Iceland and Sweden to transfer technology in CCP INC. sale to South Korean business "PEARL ABYSS", and of further infringement in December 2013 against STRYX trademarks, and use in CHINA to promote equipment by AsusTek Computers Inc. and other firms, further dilute the 1992 trademark in use at FASA Corporation promotions and GAMES WORKSHOP LTD product shows by SHADOWDANCERS L.L.C., and its use in 1996-1999 in global publication for content themed "BEYOND WAR".
Purposeful infringement, in context to child abduction for concealment in violation of an ORDER OF POSSESSION or other greater rights (76 O.S. 76-8) make these claims agianst the firm void on face, and prima facia evidence of active intellectual property embezzlement themed a $2 billion asset not authorized sale or transfer.
Persons not versed in The Hobbs Act or other Antitrust Laws and Securities Act of 1914 should stand down, or risk participating in 18 U.S.C. § 2261A felony stalking or more serious crimes. All communication is subject to Federal regulations, per 15 U.S.C. § 1692d and 1692n rule.
There can be NO CONTRACT or CIVIL RELATIONSHIP with a state engaging in the removal, concealment, and alienation of children to obtain intellectual property or other scientific or academic product. Claims made of abandonment in the forced taking of children for such purpose are remarkably similar to abuse by socialists in the 1930s and 1940s, and differ in no way from the prior violence, for which all ordinary claims and bonds are severed between such parties pursuant to the Title 22 Chapter 78 Federal LAw and Untied States Treaty "The Convention on the Prevention and Punishment of the Crime of Genocide", which is Supreme Law in the United States and all member states of the Union, as a ratified treaty in direct language.
Corruption of the patent and trademark registry appears a form of foreign unregistered action to overthrow the legal system of the United States and forfeit its intellectual property.
Socialist states inevitably plea these values to dilute original creator rights, assume authority, and then remove all right to use of property not compliant with their policy as sole owner. This abolition of private property is a fraud, and such taking on the basis of this argument as "mental health" is a form of religous or theocratic philosophy which is 'secular taking', so prohibited in the Constitution of the United States (4th Amendment) and Constitution of the State of Oklahoma (Article II).
JAMES ALLEN is a psychology program graduate, with honors, and allegations to harm his reputation and character in concert with RIGHT TO WORK (XXIII-1A) are criminal, as well as civil wrongdoing (76 O.S. 76-6) in part with felony child abduction (21 O.S. 21-748) themed a form of illegal and EXCESSIVE FINE in unlawful taking without DUE PROCESS (Kelly v Kelly, P100, 2007 OK Sup Court).
Be so advised, then, that such acts and ongoing abuse shall be admitted record, and all privacy waived in the use of any information or persons engaging in communication to resist this disclosure, bar its remonstration, or obstruct justice, and so themed criminal and conspicious racketeering in human trafficking and child stealing (21 O.S. 21-891) felony activity.
Where nations, by proxy and in form of very large trusts reliant on monopoly or sovereign investment funds and subsidies, engage in this behavior, all ordinary protection of corporate veil and corporate personhood are void, and such organizations themed one organization under XXIII-1A rule, a labor organization, by which criminal injury need not result in indictment to afford resistance to felony injury and abuse; including organized attacks on reputation to conceal hostages and prisonders, or perfidy in this cause a fact after which any claims of any nature later admit. No rights are granted or given to these nations or their corporations, and all such taking themed a felony in this matter at this time, pursuant to the fraud in this activity spanning 1991-2020 competition in State of Oklahoma, and effort to assume credit for the works of JAMES ALLEN and other authors, the BEYOND WAR group and project, or that of SHADOWDANCERS L.L.C. (1991-2020, SHADOWDANCERS PRESS).
It is a crime to allege that copyright does not apply to products during development, including literature, software, art, and audio and visual properties (ISBN 0-8306-0233-X), and a foreign theory of law against which the rights of American developers are wrongly disclaimed in communist theology discounting the rights of human beings in sole favor of state ownership of all property in trust, rejecting all other claims.
For these reasons, NTT and TENCENT HOLDING CO LTD, and their partner EQUINIX; and respective affiliate front-companies "Packet Clearing House (PCH)" and "ZenLayer Inc." are barred from communication with firm and its employees - citing 2001-2020 criminal threats in taking of a child to extort.
All intellectual property claims by subsidiary TENCENT HOLDING CO LTD and similar subsidiary firms and equity partners PARADOX INTERACTIVE, EPIC MEGAGAMES, and RIOT GAMES are further disclaimed all rights by this firm; citing the role of their parent company in criminal fraud to kidnap, extort, and violate The Hobbs Act, The Clayton Act, and The Sherman Antitrust Act as an illegal union barred per XXIII-1A of the Constitution of the State of Oklahoma.
Any firm or party a contractor or client of INFOMART, EQUINIX, TEK SYSTEMS, ROBERT HALF TECHNOLOGIES, GEBHARDT BROADCASTING LLC, or other component of perjury claims made in this fraud, alleging $15 / hr employee Donald Beal were a $75 / hr or higher take-home contractor like JAMES ARNOLD ALLEN, are banned permanently from our property, network, and all services. (source: arrest report and conviction of D. Beal). Perjury to allege "8 million ICMP in 72 hours a keying error" or similar false wage under oath, as were performed in 2012 by D. Beal before Judge Kilgore, will be regarded in claims made by such companies as a whole, as this is their lawful agent in fact in this hoax, and a representative of NTT (300,000 foreign employees) and TENCENT HOLDINGS CO LTD and its subsidiaries (China), for which testimony is impeached a false claim to kidnap and conceal a newborn child of an existing registered American business in criminal fraud now under formal complaint against states honoring these claims and hosting those firms or any of their employees or assets.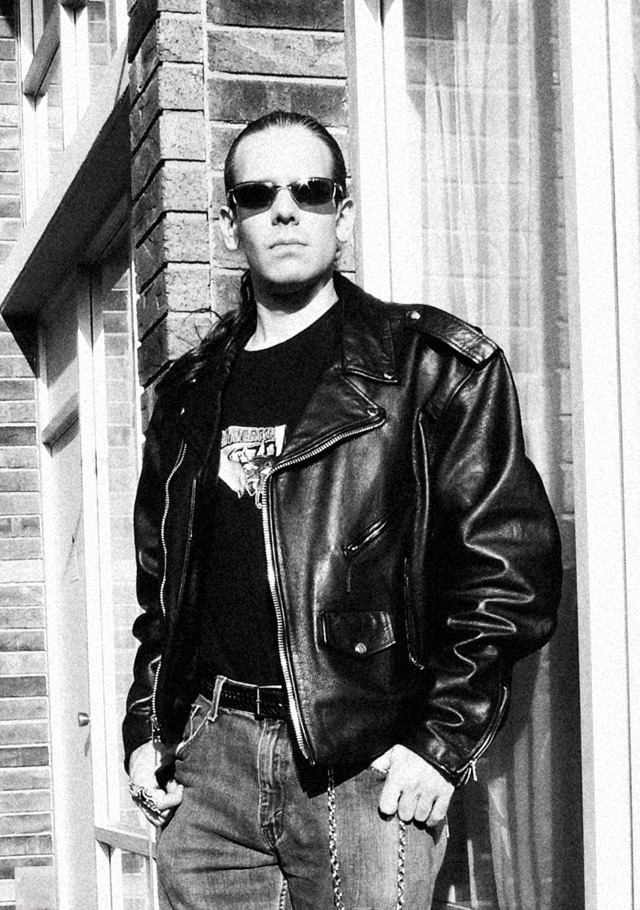 Established as Shadowdancers Press in 1991, incorporated as Shadowdancers LLC, the firm operates over 25 years of media development for entertainment and storytelling products aimed at ages 24 and up (the AM24 standard of mature warfighter science fiction, hosted by SEVEN ALPHA network services).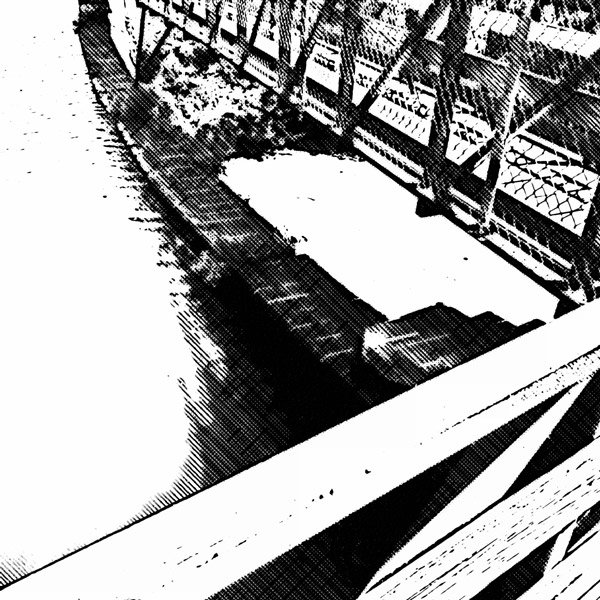 The company has been active in community services and support including advocacy of the disabled and children with attention deficit disorder.
Defamation by organized cyber criminals, drug traffickers and pornography groups seeking entrance to regional events have led the firm to adopt a closed door policy after violent threats in 1999 to defraud the firm.
Charitable activity, donations, and sponsorship of specific case medical and dental work performed are subject to privacy laws in the State of Oklahoma, protecting beneficiaries from criminal harassment.
Founded by fans of Advanced Dungeons and Dragons, Warhammer 40,000 hobbies, and similar casual community boardgames, the company does not take cyber-bullying lightly; and will seek prosecution in every case regardless of the failure of municiple and State officers to enforce 18 USC 2261A Federal Law.
Impersonation of our service is a felony, and all solicitations should be verified with our registered corporate officers.
The company owns exclusively the game title "Beyond War", and related "Beyond War Universe", based on the registered trademarks. Efforts to infringe on these trademarks have been linked to the unlawful concealment of a minor child from 2001-2019 violating a court order for return of the baby to Oklahom from the concealing State of Texas, which is under felony criminal complaint (21 O.S. 21-891) since 2001 August 11th.
Child Kidnapping to Extort (2001-2019)
Asset Forfeiture in Child Kidnapping Fraud by STATE OF TEXAS
w/o Trial, DUE PROCESS, and in EXCESSIVE FINE violating 42 USC 666(a)(10)
At no time was JAMES ALLEN accused of wrongdoing, and falsely styled as having "abandoned" a child taken by FRAUD, FORCE, AND THREAT OF MURDER on August 11th 2001. Contrary all legal rule, the child was concealed from 2001-2019 violating ORDERED POSSESSION, and all protection refused to JAMES ALLEN by STATE OF TEXAS and STATE OF OKLAHOMA on condition he pay a false claim amid death threats after assault at gunpoint and conspiracy to extort and blackmail the Allen Family. Officers of TITLE IV AGENCIES did not act as obligated (45 CFR) and made false claims (18 USC 2071) to sustain this abuse, contrary all lawful relief (45 CFR 302.56(f)) and did in this abuse also aggressively violate Federal Law (45 CFR 303.6, 303.100(a)(3)) and suggest that James Allen be incarcerated if he not give endorsement to false claims; then filed to defraud the estate and U.S. Department of the Treasury. United States Employees aided in this fraud, and record show their discussion to commit medical malpractice in this fraud, to kidnap and conceal a child. The child was 74 days old when abducted from JAMES ALLEN's vehcle against his will during kidnapping to remove the child by the Texas family, then awarded this payment despite NEVER APPEARING IN COURT and all witnesses of the OKLAHOMA RESIDENT refused by STATE OF TEXAS, contrary repeated written formal complaint of criminal act and written confession of premediated 'taking' and 'concealment'. The civil charge of "abandonment" requires leaving the child where the child is not with a family member and refusing support. The abductors threatened murder of James Allen, and on a prior attempt to recover the child, with violence and false arrest on felony complaint to obtain the baby by Iva Petersen, grandmother of the child; who did in this crime participate in the 1st and 2nd abduction directly with intent to defraud the parent and Oklahoma family where he was resident of the $10,000 paid to Veronica Petersen for her relocation agreement and permanent residence then prepared for the child in PONTOTOC COUNTY, CITY OF ADA, Oklahoma. The family there have established homes, a pediatric medical practice, and property to shelter the child; then sought in forfeiture on kidnapping of the child during the illness and death of great grandparents prior anticipating arrival of the new family and prior agreement of matrimony at family events held in STate of Oklahoma.
STATE OF TEXAS has refusd 5 USC 706 rule in this matter, asserting "child support cannot be forgiven" and charging interest despite loss of income and abuse with attempted murder of James Allen. The TEXAS FAMILY CODE section 157.261 made the "final judgment" of this case $500.00 USD. A "Final Judgment" may not be modified by the state (42 USC 666(a)(9)). STATE OF TEXAS is attempting to conceal this "operation of law" that makes 100% of their claim a false claim (31 USC 3729(a). This claim is 100% fraudulent, per demands over factual income then made enforcement contrary 15 USC 1673, a rule specified in 45 CFR 303.100(a)(3) and Federal Register Vol 81 No 244 as the sole definition of "child support" ever made by UNITED STATES since 1991 December 16. This is therefore a 'qui tam' fraud, predicated on human trafficking so prohibited in 22 USC Chapter 78 and component to antitrust rules in the Clayton Act of 1914, granting unlawful advantage to the corporation in DALLAS TEXAS where the kidnapping party was then employed for "ROBERT HALF TECHNOLOGIES", "TEK SYSTEMS", "INFOMART", "SPARK HOSTING LLC", "NTT AMERICA", "COGENT COMMUNICATIONS", "EQUINIX", and illegal activity cited in activity by California-based firms made to evade the FEDERAL TRADE COMMISSION rule in activity not permitted "REAL ESTATE INVESTMENT TRUST" activity in STATE OF TEXAS by "DIGITAL REALTY TRUST INC." and "EQUINIX", known as "PACKET CLEARING HOUSE (PCH.NET)" and "ZENLAYER INC." These activities are in monopoly with "TENCENT HOLDING CO LTD", and relationship with TENCENT TECHNOLOGIES CO LTD, a subsidiary partner with NTT AMERICA. These actions relate to 50% equity in "RIOT GAMES" and "EPIC MEGAGAMES" for which the abduction gave unlawful advantage over the prior established SHADOWDANCERS L.L.C. and did attempt to dilute and sell the intellectual property of the same in a criminal fraud made in writing for "CCP INTERACTIVE", owner of "WHITE WOLF PUBLISHING" and subsequently PARADOX INTERACTIVE of SWEDEN their owner at the time of such extortion letters exceeding 300 pages of death threats, explicit claim of sale, and extortion demands versus SHADOWDANCERS L.L.C. and RACCOON TECHNOLOGIES INCORPORATED.
These acts are therefore matters subject 31 USC 3729(a) and related activity in the CLAYTON ANTITRUST ACT OF 1914.
NO NOTICE OF HEARING WERE MADE WHERE THE PETITIONER DID APPEAR OR THEIR ATTORNEY APPEAR; AND SUCH HEARING MAY 20 2002 granted notice not prior MAY 19 2002, violationg TEXAS FAMILY CODE. Summons made and served upon SEAN CARMICHAEL was concealed and not given over to JAMES ARNOLD ALLEN, in a criminal impersonation of the respondent to conceal a pattern of securities fraud. Such notice made on GREG ABBOTT as STATE OF TEXAS ATTORNEY GENERAL were wholly ignored, and FALSE WARRANT made issue to JAMES ALLEN by GREG ABBOTT, in effort to entrap the OKLAHOMA RESIDENT in a civil claim not permitted at law while concealing the child of the same to coerce unlawful bond made in violation of Federal Law, set forth in TEXAS FAMILY CODE 157.008 and 157.009 illegal under TITLE IV GRANTS in excess of $44 billion obtained on this fraud by STATE OF TEXAS and STATE OF OKLAHOMA.
The proceeding which the State of Texas stands by to seek forfeiture of estate prohibited by law was "automatic mistrial" per KELLY v KELLY P100 (2007) Oklahoma Supreme Court, as the State of Texas denied the accused the right to face his accuser at any time and refused ALL EVIDENCE including confession of threat of murder on the grounds the accuser was not present to respond, prior denying the detained and unlawfully arrested defendant the same right in mistrail later.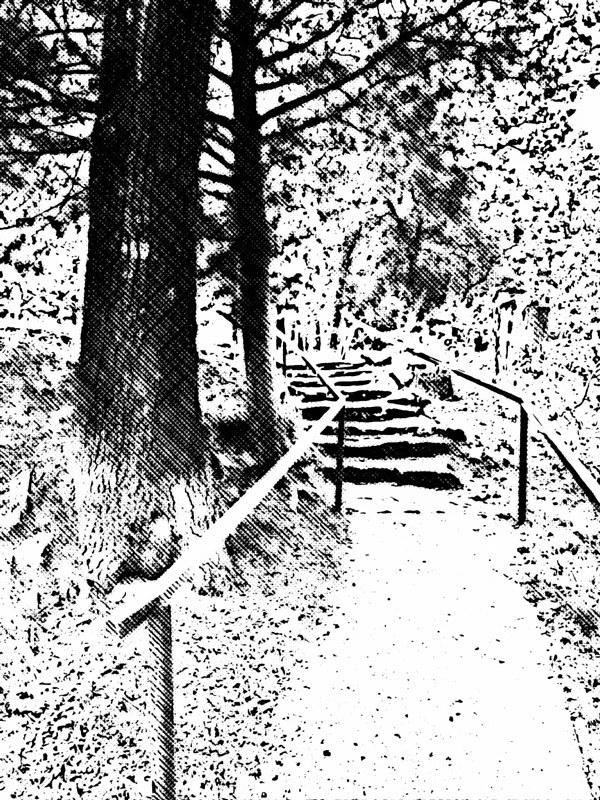 Judge DEE MILLER of DALLAS COUNTY COURT did substitute herself as the PETITIONER illegally, making 31 3729(a) FALES RECORD of continuation on 'wholly in default' petitioner "Veronica M. Petersn" December 2001.
Then did DEE MILLER enter into record fraudulently that "all evidence has been submitted" December 14 2001, after REFUSING ALL EVIDENCE AND MOTION FOR DEFAULT JUDGMENT AND MOTION FOR MISTRIAL in a premeditated child snatching (felony, 21 O.S. 21-891).
As such time was the child, prior made by his registry and record of residence then with JAMES ALLEN his parent, an Oklahoma Citizen i
The child was taken in fraud during agreed and fully paid ($10,000 USD) act of INTERSTATE COMMERCE from the accused Oklahoma parent.
Per court record, petitioner "Veronica M. Petersen" was then ruled "Wholly in Default" for her non-appearance since her filing in October 2001, in December 2001.
STATE OF TEXAS took over the prosecution and refused the respondent the right to cross examine or submit evidence on the basis of the absence of the petitioner to assert trial
This abuse by operation of law then an "automatic mistrial" per Oklahoma Supreme Court ("Kelly v Kelly, 2007; and Malone v Malone 1979).
No court action is required then or per 15 USC 1673(c) violation thereafter made in May 29 2002 not permitted at law, so voiding case 01-17702-R by operation of law, and making false record (18 USC 2071) by STATE OF TEXAS into the TITLE IV program (a fraud, per 31 USC 3729(a)) from 2001-2020 in fraud to embezzle funds from the UNITED STATES and other benefits for the concealed abducted Native American Reservation child, a felony in removal per 21 Oklahoma Statutory Law section 21-891.
Serious Injury and Hoax A Terrorist Act
The States have denied any rights to the parent while the abductors have sought to blackmail and extort the Oklahoma business for ownership of property fraudulently using the child as hostage and collateral, themed a HOBBS ACT VIOLATION.
This abuse is EXCESSIVE FINE by definition and 45 CFR (2017 Fed Law, made domestic rule contrary statutory laws not meeting the duty and obligation), so violating TIMBS v INDIANA (2019 US Sup Court 586 US Case #17-1091).
Refusal of relief then done in a criminal act to portray the kidnapping as delusion or imagined, contrary 76 O.S. 76-8 and parental rights of the biological parent to 4th and 14th AMENDMENT rights deemed a felony (18 USC 241) in Federal Law.
State agents obstructing justice in this case to deny Federal invervention are accused of the charge of "insurrection and rebellion" (18 USC 2383) and sedition (18 USC 2384), as their acts are contrary Fed Reg Vol 81 No 244 page 25 and 45 CFR 303.6 rules; as well as violations of the 21 O.S. 21-748(a)(3) code (a felony) and 18 USC 1589 "serious harm" to fraudulently refuse recovery obligated under Federal Law and the UIFSA section 607 "appropriate orders" to return to the father the child unless a ransom of $150,000 were paid to State of Texas.
The hostile state refuses to allow communication of any sort until the sum on the illegal bond created in the name of the child is paid by JAMES ALLEN, despite Federal Law ordering them to stop this abuse and desist in demands exceeding income during criminal coercion barred by 22 USC Chapter 78 section 7102 and 21 O.S. 21-748 to force forfeiture of body and estate prohibited in the 13th AMENDMENT and by 15 USC 1673 (c) Federal Law.
These activities are known in general as "human trafficking" and "forced labor" on the grounds of "BLACK CODES" created to penalize african americans and later unwed parents by the same reasoning as was employed in DRED SCOTT prior the First American Civil War.
At no time was the order 01-17702-R registered in the STATE OF OKLAHOMA as a lawful order, and is therefore not a VALID DEBT. The order violates on face Oklahoma Constitution Article II-36A and II-37, voiding it in its entireity, and making it have no legal force per 15 USC 1673(c) by exprss demand for money IN EXCESS OF REAL FACTUAL INCOME so prohibited by 45 CFR 303.4 and 303.6 FEDERAL LAW.
Failure to comply will forfeit all TITLE IV funds to the STATE OF TEXAS and STATE OF OKLAHOMA from 2001-2019 fiscal year, estimated to be valued at $54 billion USD.
Per Federal Register Volume 81 Number 244, page 25, this has been the policy of the UNITED STATES from December 16 1991 to 2019, and the acceptance of TITLE IV funds of any kind obligated the member states to comply with this policy or return those funds. State agents have instead taken 65% of gross earnings and 100% of State and Federal Tax Refunds from the alienated parent to knowingly obstruct justice in this matter in context to the premeditated kidnapping of the child then in route to desitnation of permanent residence from the address of the Oklahoma Parent in Texas to the PERMANENT ADDRESS of the Oklahoma Resident in Oklahoma at the time of their kidnapping by persons in the State of Texas.
The Statute of limitations on this crime has not begun to run per 22 O.S. 22-153, and remain subject to prosecution by a competent Pontotoc County District Attorney or UNITED STATES ATTORNEY citing regional obstruction of Justice by the STATE OF OKLAHOMA and STATE OF TEXAS as joint parties named DEFENDANT in formal complaint which regional Distirct Attorneys have obliterated to conceal this fraud over 2003-2019 reports.
This is a classic violation of The Hobbs Act, and Interstate Racketeering activity (18 USC Chapter 95 and 96). A formal criminal complaint is now prepared for the Office of the Inspector General of the United States Deparment of Justice as of May 20 2019, and prepared to file. Do not entail yourself to this abuse or actions in support as this matter is a felony under 18 USC 242 in formal criminal complaint already submitted to PONTOTOC COUNTY DISTRICT COURT and in complaint before the State Board of Examiners in criminal medical malfeasance to defraud the UNITED STATES SOCIAL SECURITY ADMINISTRATION in cause of a violation of the HOBBS ACT prior reported.
The Hobbs Act (18 USC 1951)
The Hobbs Act, named after Congressman Sam Hobbs (D-AL) and codified at 18 U.S.C. § 1951, is a U.S. federal law enacted in 1946 that provides:
(a) Whoever in any way or degree obstructs, delays, or affects commerce or the movement of any article or commodity in commerce, by robbery or extortion or attempts or conspires to do so, commits, or threatens physical violence to any person or property in furtherance of a plan or purpose to do anything in violation of this section shall be fined under this title or imprisoned not more than twenty years, or both.
The Hobbs Act criminalizes both robbery and extortion, where:
"robbery" means the unlawful taking or obtaining of personal property from the person or in the presence of another, against his will, and
"extortion" means the obtaining of property from another, with his consent, induced by wrongful use of actual or threatened force, violence, or fear, or under color of official right.
22 USC Chapter 78 - HUMAN TRAFFICKING
(1) Abuse or threatened abuse of law or legal process The term "abuse or threatened abuse of the legal process" means the use or threatened use of a law or legal process, whether administrative, civil, or criminal, in any manner or for any purpose for which the law was not designed, in order to exert pressure on another person to cause that person to take some action or refrain from taking some action.
(2) Appropriate congressional committees The term "appropriate congressional committees" means the Committee on Foreign Relations and the Committee on the Judiciary of the Senate and the Committee on Foreign Affairs and the Committee on the Judiciary of the House of Representatives.
(3) CoercionThe term "coercion" means—
(A) threats of serious harm to or physical restraint against any person;
(B) any scheme, plan, or pattern intended to cause a person to believe that failure to perform an act would result in serious harm to or physical restraint against any person; or
(C) the abuse or threatened abuse of the legal process.
Serious Fraud alleged a hoax under felony act cited
21 O.S. 2268 (Oklahoma Anti-Terrorism Act)
Aiding and abetting this hoax in any way will be treated as a felony act by our staff and employees, officers, and contractors. They are entitled to all remedy per 22 O.S. §22-31 and 76 O.S. §76-9 in response to their security and citation of action including termination of any service, contract, or privileges from the company to persons engaging in this criminal activity in INTERSTATE COMMERCE fraud. To date we are aware of knowingly false filings with DUN AND BRADSTREET, the PONTOTOC COUNTY DISTRICT ATTORNEYS OFFICE, and criminal publications including leaving dead animals on the property of the Oklahoma parent to intimidate and extort in an organized child kidnapping scheme prohibited in 18 USC § 2261A felony stalking.
Acts performed "under colof of official right" such as the taking and perpetual concealment of a child, are prohibited per 18 USC 1951(b)(2) even where an order exists which is obtained without due process and cross examination right to claims therein (KELLY v KELLY, P100 OK Sup Court 2011). This complaint paired with 18 USC § 1959 "Violent crimes in aid of racketeering actvitiy" will be filed against anyone making threats against our staff or their families or aiding in the kidnapping from possession so ORDERED and denied by coercion in extortion of the child named in the order."
RIGHT TO CIVIL ACTION
AND STATUTE OF LIMITATIONS
Be it known by all persons, the STATE OF OKLAHOMA affordes civil suit in this matter without regard to refusal of the DISTRICT ATTORNEY or UNITED STATES to consent to such indictments under 21 O.S. or 18 USC, per 21 O.S. 21-748.2 and 31 U.S.C. 3729(a).
Further, all statute of limitations and claims of laches (failure to act) in such conflict is void, per Oklahoma Constitution Article II section II-6 and its criminal enforcement power under 18 U.S.C. 241 and 242.
Citing STATE OF NEW YORK in actions against child sex offenders and rape, on clear evidence of obstruction and false prosecution to constitute corruption activity making state incorporated legal person then defendant puer 588 U.S. ____ (2019) case no 17-647 ruling of the UNITED STATES SUPREME COURT.
Citing also TIMBS v STATE OF INDIANA and on oral arguments of Justice Ginsberg in pronouncement before the Court Reporter of cause in 586 U.S. ____ (2019) case no 17-1091, then moves this action forward after dutiful final complaint to the UNITED STATES ATTORNEY GENERAL;
Whereby did this abuse make basis for broad civil action and disbars all claims in rem where piracy upon INTERSTATE TRAVEL or concealment of POSSESSION so made to a territory are paired with failure of the court of the jurisdiction to comply with protections and agreements a component of taking by the STATE for whom such court was commissioned and they their employee in prior 17-647 action for relief a portion of 'qui tam' so made RECORD contrary civil procedure obligated a real court of law.
In Rem Fraud, to Federal bondage
So Probhibited Federal Estate Forfeiture
To direct a person to the place of their abuse for pleading over property then fully spoliated all equity by such STATE protection of its illegal taking and predicated on wrongful action of the STATE in such abuse and concealment to make so this act, is the STATE then subject Defendant in the claim; not the private parties who under false letter of marque did engage in this piracy and fraud, and in course then following plea 'sovereign immunity' to enjoy the property not permitted by FEDERAL LAW nor in this then proceed (04/15/20) to sustain taking via FEDERAL AGENCY while such matter was already then 15 months in 15 USC 1692g formal court, not a thing of debt, and RULING obligated by the STATE OF OKLAHOMA made waiver to do so by STATE OF TEXAS on UIFSA (Rev 2008 section 604 subsection (d) a clear obligation enjoining both states then in conspiracy to commit embezzlement of benefits from the United States, a felony (18 USC 666) and fraud on prima facia of instrument and record to traffick human beings in favor of a foreign sovereign power there engaged in commerce and competition against the family of the child from whom he was forcfully and illegally taken (2001 Aug); a Hobbs Act Violation and FALSE CLAIMS act with antitrust and 'racketeering interstate corrupt organizations' aspects.
Delay, therefore, is no DEFENSE, per 28 USC 1738A(e); and premeditated kidnapping to extort, blackmail, and threaten murder and destruction of property by fire is confessed a criminal plan in 300 documents made for this purpose, so already made evidence in this case - a proof of 76 O.S. 76-8 and 76-9 full authority reserved necessary to relief and all powers (II-1) so afforded the injured party.
In the attempt to destory or seize a UNITED STATES office of the public trust (OPT) so registered in STATE OF OKLAHOMA this agent, has the state of each party in this matter erred to the degree of 18 USC 2383 and 2384 'rebellion, insurrection, and sedition' against the "laws of the United States", for which even the officers and agencies of the UNITED STATES are subject to answer for any part in this doing.
Fraud, Force, and Threat of Murder
The means to this action is inconsequential, whether it is kidnapping, fire, murder, fraud, or false claim - as all have been so employed in the case now before the court, prior themed "abandonment" on taking of a newborn baby on INTERSTATE 75 by "fraud, force, and threat of murder" later enjoined by COGENT COMMUNICATIONS parent company and officers of the state and regional UNITED STATES agents on record to conspire against lawful releif, take without return or record the funds pledged in fraud (45 CFR 303.100(a)(3); 18 USC 2071) and to sustain such abuse on constant contact themed armed insurrection and to instigate false claims, styled as 'gaslighting' with physical assault and property damage in a written plan to this purpose and for foreign sovereign interest in unlawful competition so made in confession a written plan obtained for prosecution of the parties, states, and nation in legal person their commissioner and foreign law in policy sought to apply against the UNITED STATES CITIZEN in such complain, for which all legal sanctions are then warranted - including termination of treaties and trade and other acts of military necessity.
Termination of the BERNE CONVENTION and SEIZURE OF ESTATE are civil, and all book assets subject forfeiture where retaliation for violation of ordinary articles of war are the offense; suspending ordinary protections to the end of resistance.
Having brought this action as such - an act of war not permited civil rule - and fines themed 'unlimited' and 'EXCESSIVE FINES' to prohibit in perfidy all pledges of rights ex parte, is this declaration of war so constructed by the national providers of those firms services, and all contractors of their employ then deemed 'public enemy' to this firm and its associates, who stand per their pledge under Oklahoma Constitution Article I section I-1, as inseparable from the United States and its laws the Supreme Law in personal statute a right so reserved against this abuse to the end of the Union and any other bond between men or nations.
Comes Now, The Man From Oklahoma
Comes now, the Man from Oklahoma, on the CHICKASAW NATION RESERVATION or in its territory for 45 years of occupation, a homestead in such right per McCrist v STATE OF OKLAHOMA not ceded to the GREAT CHICKASAW NATION nor UNITED STATES or STATE OF OKLAHOMA, and estates then made in perfidy for funds not obligated; a neighbor to the UNITED STATES, instituted under the laws of 'the Constitution of the United States' and 'The Constitution of the State of Oklahoma', such claim against the parties sovereignty over this abuse, with 'information' of embezzlement from the United States Department of the Treasury and evidence of active hostilities intent on the murder and detainment of a UNITED STATES AGENT there made; and to the theft and plan to illegally export such technology so prohibited under THE WASSENARR ARRANGEMNET to PEOPLE'S REPUBLIC OF CHINA, NATION OF JAPAN, KINGDOM OF SWEDEN and intermediar port and SOUTH KOREA as intermediate port of call.
Be It Therefore So Known By All
Be it therefore so known by all, the serious nature of your complaint, to fraudulently transfer technology that is virtually identical in proposal to our 1998 "BEYOND WAR" project so assaulted, and desist in all your actions immediately.
FRAUD CONSTITUTES A NATIONAL SECURTY THREAT
Continued Resistance in this natter is a National Security Threat, seeking to disable this technology to UNITED STATES in favor of China and Japan disrupting technology developed in Oklahoma Territory (PONTOTOC COUNTY) similar to the following 2020 demonstration and public release by DARPA.
Activity in STATE OF TEXAS to disable this project appears related their industry there made, specific to certain JAPANESE and CHINESE firms, and is so now under formal complaint in abuse to compel surrender of information themed industrial espionage and industrial sabotage in the prior case and child concealment fraud.
Our Mission is to explore real-time simulation in fearless automated warfighter technology for application in future systems against superior odds of engagement. This technology is vital for national security against high population hostile foreign competitors, and industrial espionage in this area is a provocation to disable this apex weapons system or transfer vital trade secrets overseas.
Do not be decieved.
Copyright © 2020 SHADOWDANCERS LLC. All Rights Reserved.